About racecourse and horseracing
Prague-Velká Chuchle Racecourse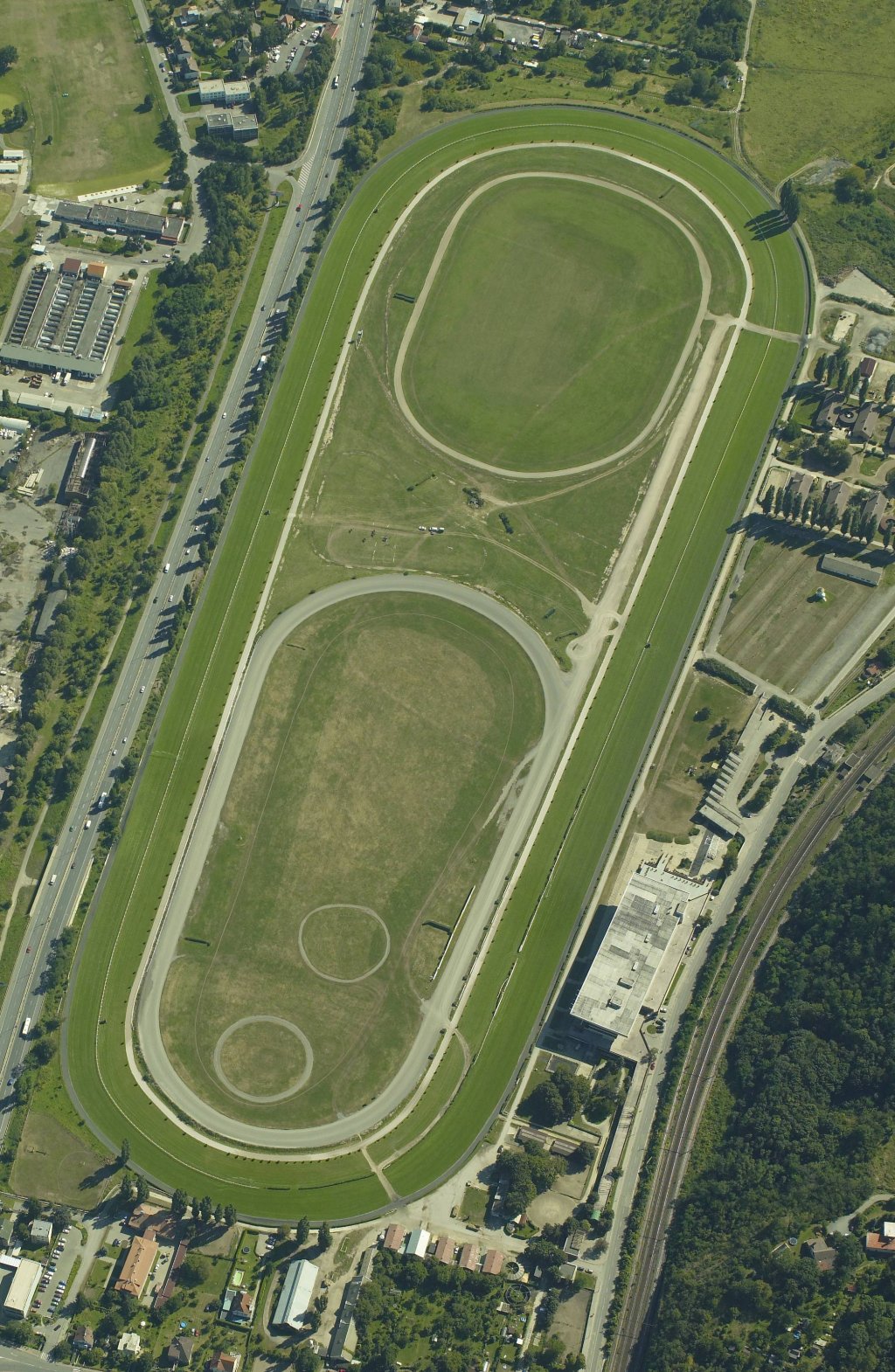 The Prague-Velká Chuchle Racecourse is a racetrack where canter and harness horse racing is held. It is located on the southern outskirts of Prague, in the administrational district of Velká Chuchle. Races are held there from April to end of October (except the summer break - Jul, Aug). The track measures 2180 m in length.
The Praha-Velká Chuchle racetrack is the center of premier horse racing in the Czech Republic. It hosts more races than any other Czech racecourse, and its hosted races include the three most prestigious flat races in the country; Czech Derby, Czech St Leger and Czech 2000 Guineas. These three races make up the Czech Triple Crown of flat racing, which only seven horses have accomplished in the history of the Czech Republic. The latest, as of 2013, to have done so is the Polish bred Age of Jape.
The racecource has a capacity for 3200 seated, 10000 standing and 500 VIPs.
The track has been used for events other than horse racing. Events held at the racecourse include country music festivals, rock music festivals, children's days, and carnivals. Furthermore, the facilities are available to companies to host their corporate events, include teambuilding and training. 
The grandstand of the racecourse is located 2 minutes by foot from Praha-Velká Chuchle train station. The station is located 5 minutes by train from Praha Smichov station. Buses are available for transport to and from the racecourse.