Riders Academy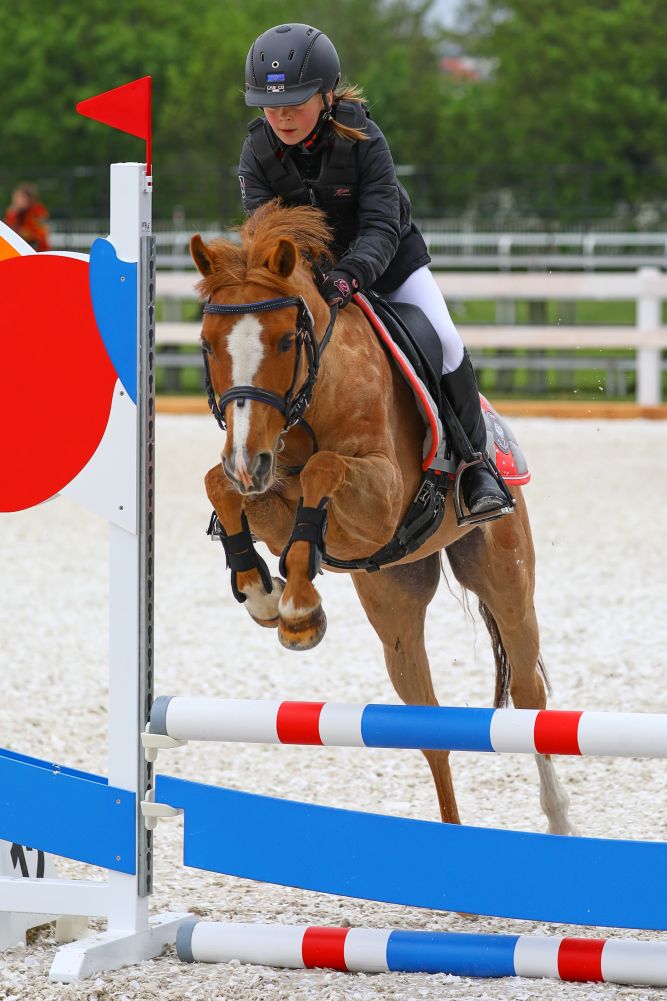 Do you or your loved-ones dream of riding horses? Riders Academy can make that dream come true! Do not hesitate to visit our Riders Academy, situated within the Chuchle Arena Prague.
Our horses and ponies have the perfect temperament, whether you are a beginner, or an advanced rider and all our classes are given by experienced licensed instructors. All lessons are adjusted to the individual needs of riders, their experience, and their age. The lessons include the basics of horse care under supervision of our trained experts – i.e. grooming the horse before and after you ride it, putting a saddle on your horse etc.
BEGGINERS
Beginners start their training by riding a horse on a lunge. Riders practice proper sitting position, keeping balance on horseback and feeling the rhythm of each gait – walk, trot and canter. Over time, riders gain the confidence to ride without the use of the lunge and perform basic exercises under the guidance of their instructor. This part of the training develops beginner's basic skills, riders learn proper commands and how to control their horse. The training includes preparation of the horse before the class and grooming of the horse at the end of the class.
ADVANCED RIDERS
Advanced riders continue their training based on their experience and skill level. They should have full control of their horse and be able to do more demanding exercises. Once they master dressage routines, they can practice cavaletti , gymnastic and learn basic jumping skills.