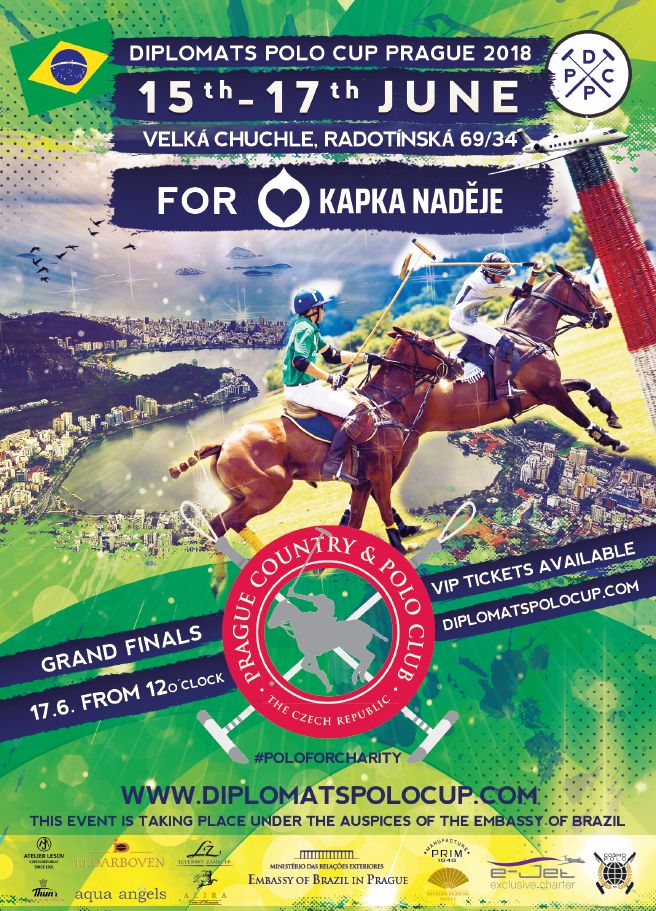 This exclusive event further intends to bring together a unique group of sponsors and people identifying themselves with the sport of polo and its lifestyle, while increasing the visibility and awareness of the sport itself in the Czech Republic.
​The Diplomats Polo Cup - Prague is organized as an International tournament with teams and players attending both from Europe and Worldwide.
We have the distinctive honour that this cup is organized under the auspices of the Embassy of Brasil.